Jordan Peterson's Uniformed Denial of the Conspiracy
March 24, 2018
Resident know-it-all Jordan Peterson was a deer caught in the
headlights Jan 23 when he was asked about the Jewish role in the
Ukrainian genocide.
Like a girl facing the loss of her virginity,
he finally blurted out,
"I can't do it."
Well, he's back with a full-blown denunciation of conspiracy,
a stand that will serve him well short-term but discredit him




by Henry Makow Ph.D.

I like Jordan Peterson for his courageous defense of gender but in a recent post, he has revealed how arrogant, narrow and uninformed he is. He contravenes his own Rule #9 -
Assume the person you are listening to knows something you don't."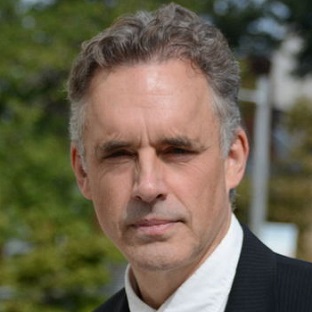 Peterson is a psychologist who evidently knows little about history, economics or the occult. He traces the attack on gender to "postmodernism" and cultural Marxism but he won't look deeper, to the "Frankfurt School" sponsored by the Masonic Jewish (Communist) central bankers. His approach to the Masonic J
ewish conspiracy is to
diagnose
awake people as losers and layabout
s looking for
a scapegoat:
"Furthermore, and most reprehensibly: you now have someone to hate (and, what's worse, with a good conscience) so your unrecognized resentment and cowardly and incompetent failure to deal with the world forthrightly can find a target, and you can feel morally superior in your consequent persecution
(see
Germany, Nazi
for further evidence and information)."
He makes the jaw-dropping assertion that Jews suffer from discrimination at universities and asks: "I
s the fact that smart people are working hard for our mutual advancement really something to feel upset?"
Hello! Look whose ass he is kissing.
He goes on to cite studies that show Jews have a higher IQ and "openness to experience" than the goyim. This explains their domination in so many fields. He has never heard of Jewish networking? Jews help Jews get ahead. They promote from within the family. And when they own the banks...
So, what's the story? No conspiracy. Get it? No conspiracy. Jewish people are over-represented in positions of competence and authority because, as a group, they have a higher mean IQ. The effect of this group difference (approximately the difference between the typical high school student and the typical state college student) is magnified for occupations/interests that require high general cognitive ability. Equal over-representation may also occur in political movements associated with the left, because high IQ is associated with Openness to Experience, which is in turn associated with liberal/left-leaning political proclivities.
According to Peterson, the fact that Jews are grossly overrepresented in both GOP and Democrat Administrations is due to their higher IQ. And coincidentally, the US subsidizes Israel and follows a slavishly pro-Israel foreign policy.
WHAT WORLD DOES HE LIVE IN?
I invite Jordan Peterson to learn about the Judeo Masonic conspiracy. Cabalist Jewish central bankers own the power grid (money)

that drives the world. They are Cabalists (Satanists) who believe Jews (meaning themselves) are destined to replace God, redefine reality and rule the world. They have installed a TRAITOROUS ruling class of Gentile opportunists --Freemasons-- to do their bidding. Cabalist rule is Communism. It is the New World Order. It is the reason societal tensions are constantly exacerbated, be it gender (family), generation, religion, race (migration) or class. The central bankers will use any excuse to undermine the goyim. They own the politicians. They own the media. They own the education system. And, apparently, they own Jordan Peterson.
It really isn't a Jewish issue since most Jews are not aware of the plot and Freemason goyim are very involved. But Peterson hasn't begun to master these subtleties.
Is he totally ignorant of the Jewish banker George Soros who is financing fake mass shootings and "revolution"?
I don't expect Peterson to reveal the ugly truth because that would end his career. But I wish he'd shut up about conspiracy when it is staring him in the face every day.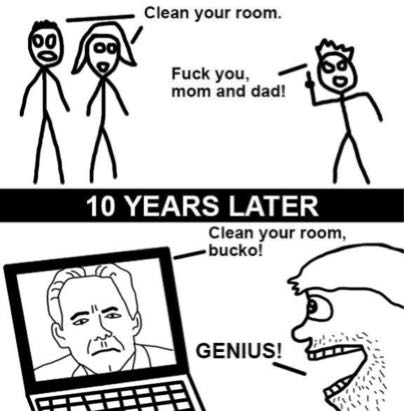 Jordan Peterson has let celebrity go to his head. His book 12 Rules for Life are truisms that would be laughable in a society that has not completely lost its way. The fact that it is a bestseller and Peterson and is cited so frequently suggests he is kosher approved.

Nevertheless, he singlehandedly stalled the attack on gender and is a respected voice of sanity on many issues. I doubt if he could play even this role if he talked conspiracy. He is allowed to talk about symptoms so long as he doesn't explore cause.
Jordan Peterson is like the Dutch boy who has put his finger in the dike. I give him credit for that. Unfortunately, we're going to need much more to escape the rising sea of Satanism.

-------------------------
Related - Kathleen Wynne Most Dangerous Woman in Canada
---
You can find this article permanently at
https://www.henrymakow.com/2018/03/jordan-petersons-disingenuous.html
Henry Makow received his Ph.D. in English Literature from the University of Toronto in 1982. He welcomes your comments at