Communism is ISIS on Steroids
May 26, 2018
I highly recommend this two-hour documentary, "In the Shadow of Hermes" by Estonian historian Juri Lina.
It perfectly demonstrates mankind's bondage to a satanic cult, Freemasonry (Cabalist Judaism) which is responsible for the slaughter of 300 million people in the last century ( half in Russia and half in China.) The fact we keep hearing about 6 million Jews who died in the Holocaust, but never about this much greater slaughter, perfectly illustrates our mental bondage.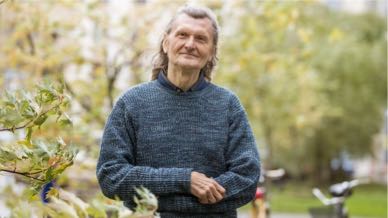 (We owe a huge debt of gratitude to Juri Lina, 68, for exposing our true servitude.)
The media's job is to make this charade look credible. How can we trust a news media that can't tell the truth about JFK's assassination or 9-11?
Mankind is doomed because Freemasons, a satanic cult of sadists, control everything. Communists make Nazis look like choir boys. Lina's film shows the mind-boggling depths of their evil which extended in China to cannibalism. They control the US, Europe and probably Russia, Iran, and China.
I don't like being a Prophet of Doom. The direction humanity is going in depresses me. I admit it! I am depressed by the state of the world.
But we can resist. On one level this is a battle of love versus hate. Christ taught us to love our enemies and pray for those who persecute us. (Matt 5:44)
I know we don't feel very loving these days. But love is something we do for our own sake. We can resist hate with love. We can show them they have not invaded our spirit.

But hold on to those guns nonetheless.
-
---
You can find this article permanently at
https://www.henrymakow.com/2018/05/communism-is-isis-on-steroids.html
Henry Makow received his Ph.D. in English Literature from the University of Toronto in 1982. He welcomes your comments at