Let's Discuss Non-Violent Resistance
March 18, 2019
(In this TED talk, Jamila Raquib demonstrates that non-violent resistance is both an art and a science. It is more effective than violent resistance.)
Communism has been
a fait accompli in the West
for some time.
Now the creature is emerging from the closet.

How do we react?

by Henry Makow PhD
They control the corporations, government, media, universities, churches, military and justice system. They use Organized Jewry and Freemasonry. The only thing they don't control is the Internet and
that is changing.
They do this because they have the government's credit card.
They
control the medium of exchange, credit creation.
Credit is the lifeblood of society. Our lifeblood is poisoned. The only way to heal is for the government to create credit.
The most powerful forces in Western society are dedicated to destroying it. Isn't it obvious?
It's everywhere we look.
-The migrant and immigrant invasions designed to disenfranchise people of European descent.
-False flags like the recent attack on two NZ mosques designed to pit disarm whites and pit them against Muslims.
-A children's crusade against bogus "climate change" designed to institute
Agenda 21.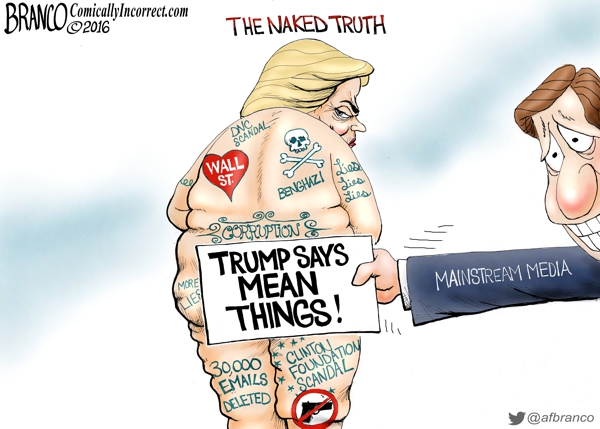 -A Democratic Party and media that have slipped the moorings of sanity and is gaslighting the public daily.
-The disgraceful Judge Kavanaugh and Jossie Smollet spectacles are jaw-dropping yet the perps suffer no serious consequences. The Democrats and RINOs have crossed the line into treason countless time but the word "treason" loses its meaning when it becomes the new normal.
-The treatment Trump has received is unprecedented.
-Britain is unable to remove the shackles of the EU.
-The absurd attack on gender, marriage and family by normalizing homosexual dysfunction.
-The attack on "white privilege" and the heritage of Western Civilization.
-The normalization and promotion of miscegenation.
- Censorship, slander and intimidation of conservatives.
- Liberals scream racism while condoning South African murders of whites.
- PC control over cultural expression. "Art" is no longer free. It either corrupts or is agitprop.
The list is endless. Western society is morally bankrupt. Corrupted from within, it has folded like a cheap tent. There are not enough good people willing to stand up. Not enough people paying attention.
What have we seen by way of resistance? The French "Yellow Vests" are rioting in the streets.
Macron is banning these protests.
The Communist-controlled media suppress this news. Brexiteers are marching and promising actions like blocking main thoroughfares. Germans are protesting. Italy, Hungary and Poland have overthrown globalist governments and are instituting reforms. Trump is trying to do the same. This resistance enjoys Zionist patronage, which is also banker controlled. But we have to use what we can.
RESISTANCE
The Communist subversion of America is the first time a fully armed populace has been subverted. With barely a whimper. This is because their minds were taken over first.
While there have been many murders (Andrew Breitbart, Seth Rich) and assassinations (JFK), plane crashes (JFK Jr., Paul Wellstone) and mass shootings (Paris, Nice, Orlando, Christchurch) none targeted Communists. Central bankers like Jacob Schiff and Norman Montagu walked to work every day.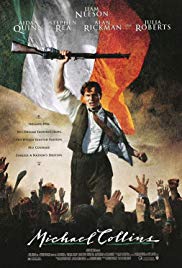 The movie "Michael Collins" recalls how Irish nationalists beat the Illuminati but men today are too feminized for that. They need a uniform, a little flag, a gun, a pension and some baloney about serving their country before they will risk their lives.
Anyway, it's just as well. Violent resistance won't work. First, we can't win. Only a tiny percentage of the population is even aware of the problem. The enemy has been preparing for violent resistance for decades through mass surveillance etc.
Violent resistance is what they want
. That's why they stage mass shootings and stoke the flames of hate. They want to turn up the heat. They want political gridlock and a race war.
They want an excuse to disarm the populace and institute martial law.
Let's not play their game. Corny as it sounds, we need to love, not hate. Most liberals are dupes. Let's extend a hand.
The last thing the Illuminati want is for us to love one another.
They are all about divide and conquer.
I propose a dating service where liberals and conservatives can meet and mate. My wife is a liberal. They are good people. They are just uninformed and deceived.
As I say above, non-violent resistance is an art and a science. Here is a list of
198 methods of non-violent resistance.
Which of these do you think is most effective? (Curiously, they don't mention tax revolt.)
[I am not talking about armed self-defence. I endorse that.]
As the lecture above states, non-violent resistance is effective. Change through elections is still possible. Look at Brazil. Look at Ontario. Despite his obsequious Zionism, Trump has made some difference. We have fewer false flags in the US and the government assault on gender has eased.
We need movements --
neither Zionist or Communist -- that promote the right of nations to be independent, free and democratic. To maintain their national, religious, racial and gender identities. I am all for gender or racial minorities but not when they are used by Satanists to dispossess the majority. They are not the enemy. The politicians are.
I urge my readers to research and write about non-violent resistance for this site.
This may seem like a lot of bother but we're in the position of Jews in Nazi Germany in 1932. These Jews couldn't believe they were in mortal danger either. Do we need to wait until 1942?
We need young leaders to step forward.
---
You can find this article permanently at
https://www.henrymakow.com/2019/03/brush-up-on-non-violent-resistance.html
Henry Makow received his Ph.D. in English Literature from the University of Toronto in 1982. He welcomes your comments at
Comments for " Let's Discuss Non-Violent Resistance"
---